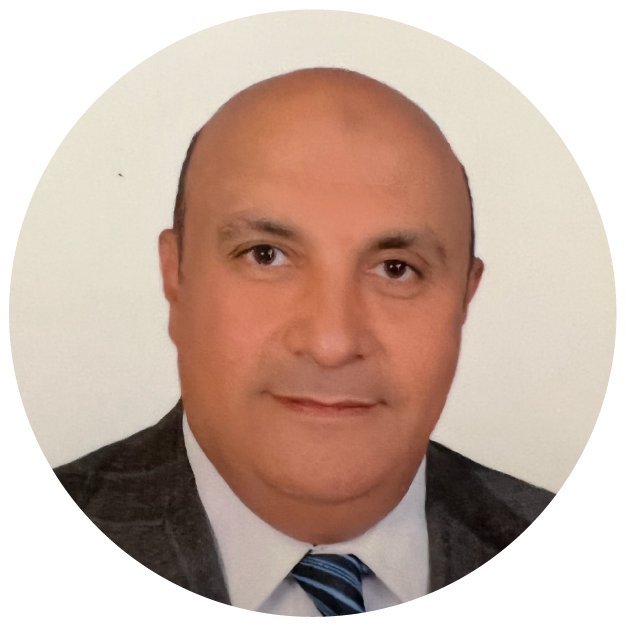 Education:
MD in ophthalmology
Benha faculty of medicine- Benha university
1999
Academic and Administrative Experiences:
professor, and Head of ophthalmology department, Benha faculty of medicine
25-11-2009
Teaching activities:
1) Teaching the Ophthalmology curriculum for the undergraduate medical students at Benha university.
2) Teaching the for the post-graduate ophthalmologists at Benha University
3) Sharing in writing, editing and revising the Under-graduate ophthalmology book prepared by the ophthalmology department at Benha University.
4) Establishing and editing the course specification for the undergraduate ophthalmology curriculum.
5) Establishing and editing the course specification for the Optics, Refraction and Ophthalmoc surgery for post-graduates
6) Preparing the blueprints, course reports for the under-graduate and post graduate Ophthalmology programs at Benha University.
7) Preparing and coordinating the ophthalmology exams for the under and post graduate students.
8) Participating in establishment of the E-Learning hub of Benha University.
9) Teaching ophthalmology residents and fellows various clinical and surgical ocular skills.
10) Scientific director and trainer for the National Ophthalmology Institute in Kafr EL-Shiekh governorate.
11) Membership in the post-graduate examination board at Shebin El Kom, Zagazig and Tanta Universities.
Scientific Activities
1) Master and MD thesis supervisor
 Discussion thesis defence  Master 23 MD 8
 Supervision
 Master 28 MD 4
 Published papers
 22 Research published in specialized scientific periodicals
and journals
Official achievements;
2) Establishment of the Investigations centre at the Ophthalmology department.
3) Founding the Continuous Medical Education unit at Benha University.
4) Re-instating the keratoplasty surgery for the first time at Benha University since 1995.
5) Introducing the sub-speciality units at the Ophthalmology department namely;
 Vitreo-retina
 Glaucoma
 Paediatric ophthalmology and strabismus
 Plastic surgery
 Anterior segment and refractive surgery
6) Cooperation and Coordination with the students' volunteering activity (Success Without Greed student group) leading to an innovative way to deliver the Ophthalmology curriculum and eliminating external paid courses.
Developing the medical teaching center at Benha University.
Community Activities:
1) Establishing the paediatric ophthalmology unit at Benha Children Hospital.
2) Founding the ophthalmology department at Kafr El-Shiekh national Ophthalmology institute
3) Supervise and coordinate screening campaigns in the nearby rural and sub-urban areas to early detect and treat various ocular disorders in cooperation with Benha Faculty of Medicine
4) Active member in the Kalubia Medical Syndicate
5) Active member in Benha Specialized Paediatric Hospital
supporters' society.
6) Active member in the Egyptian Ophthalmology Society.
7) Training ophthalmology fellows at Kafr El-Sheikh, Mansoura and
Benha Ophthalmology hospitals.
Membership of Scientific committees:
1) American Academy of Ophthalmology 2) Egyptian Ophthalmology Society
3) Egyptian Vitreo-Retinal Surgery Society 4) Delta Ophthalmology Society
5) Egyptian Society of Ocular Implants and Refractive Surgery 6) Egyptian Society of Glaucoma
7) Egyptian Paediatric Ophthalmology Society
8) Egyptian Society for cataract and refractive surger