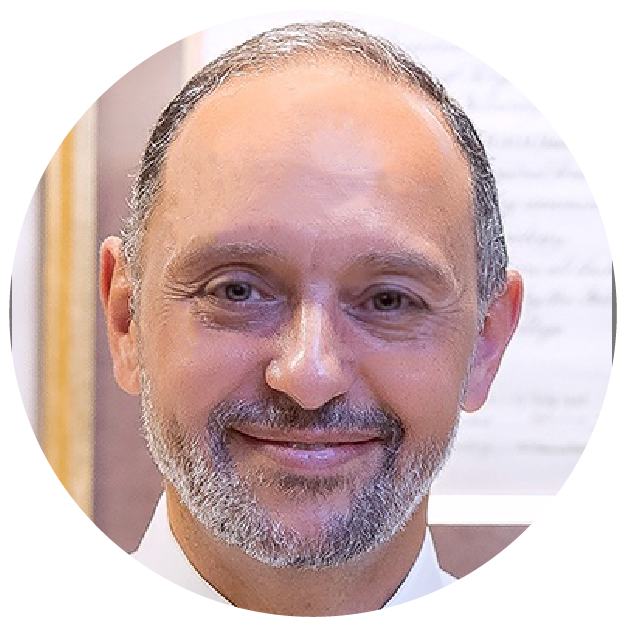 MBBS Cairo University 1992
MSc 1996
FRCSEd 1998
MD Cairo University 1999
Professor of Ophthalmology Cairo University 2010 till present time
Cornea and Refractive Surgery Consultant Dar El Oyoun Specialised Eye Hospitals 2002-Present.
Upon completion of ophthalmology residency in 1997 , Dr Hosny worked as a fellow of refractive and anterior segment surgery at the University of Alicante ,Spain perusing the clinical research of his Doctorate thesis under supervision of Professor Jorge Alio. He then travelled to work as a Registrar of Ophthalmology at Princess Alexandra Eye Pavillion in Edingburgh for one year. He obtained his Masters Degree from Cairo University in 1996 , His FRCS degree from the Royal College of Surgeons of Edingburgh in 1998 ,and his Doctorate degree in 1999.Dr Hosny has numerous international publications including coauthoring in David Ben Ezra's book " Ocular inflammation" , The Spanish Society of Ophthalmology book " Management of Astigmatism " Edited by Professor Cristobal as well as Professor Cosimo Mazotta"s book " Corneal Crosslinking" .
Dr Hosny is a regular presenter at the ASCRS and the ESCRS meetings over the past 20 years.He served for more than 15 years as panelist and co-Chair person in sessions at the annual meeting of the ASCRS.He is a regular examiner in the Arab Board of Ophthalmology exams .
Dr Hosny is currently a Professor Of Ophthalmology at Cairo University , he also is a leading Refractive and Anterior segment consultant at Dar El Oyoun Specialized Eye Hospitals in Egypt.